Miscalleneous Gallery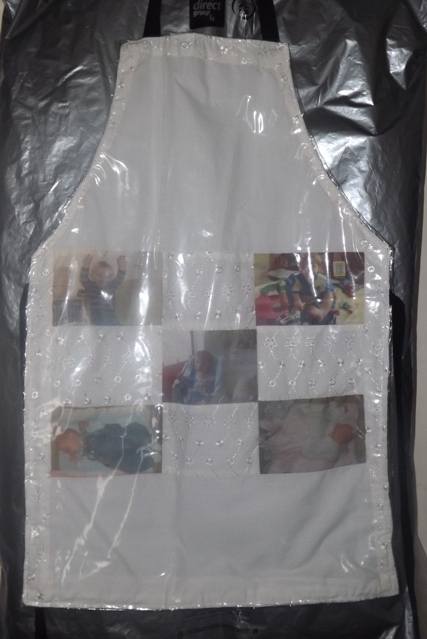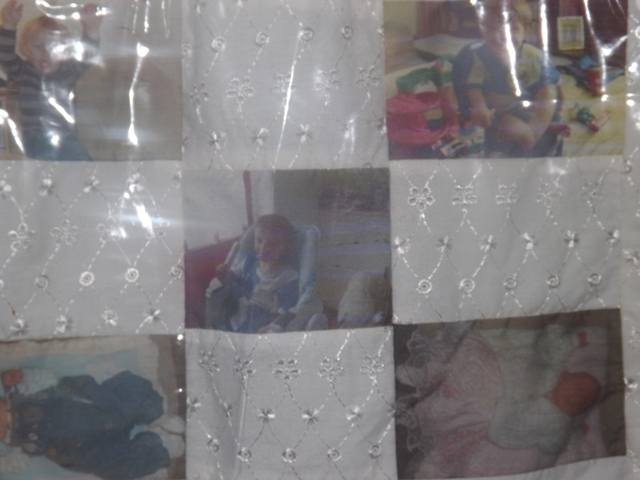 A cotton backed apron printed with photos, covered in a layer
of plastic so it can be cleaned with a cloth.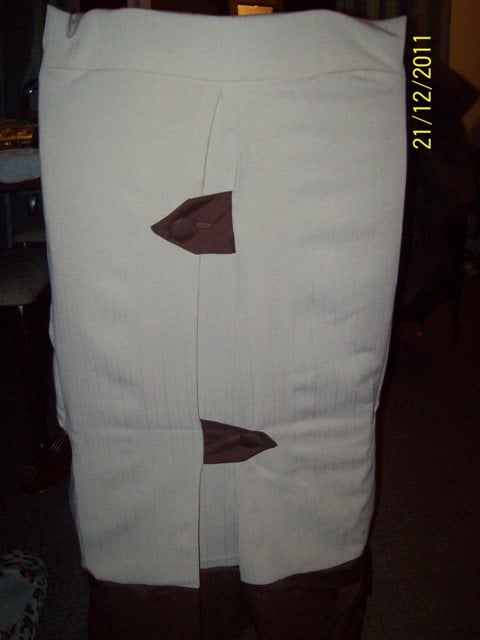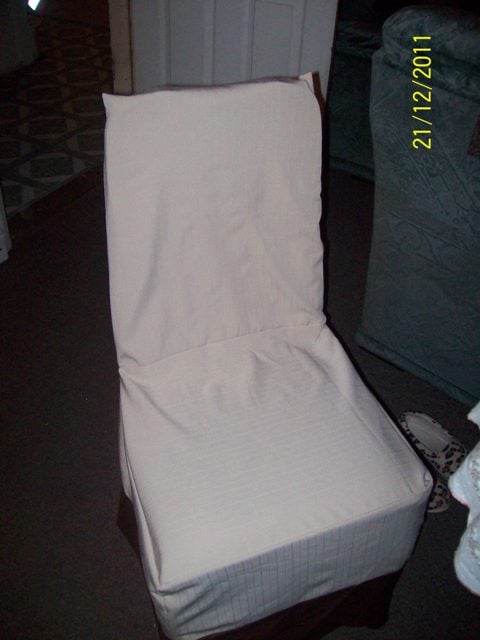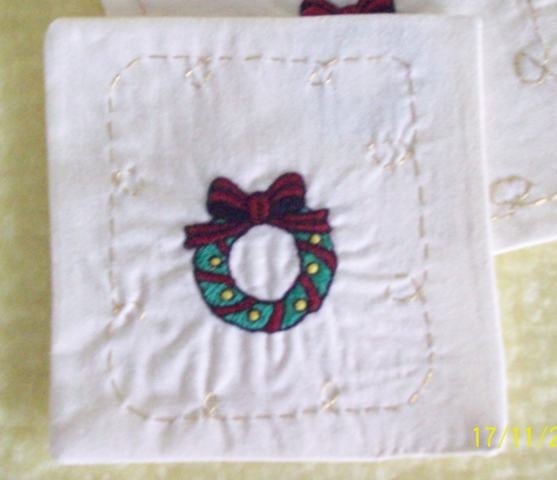 Dining room chair covers made using beige and chocolate fabric. Embroidered christmas coasters.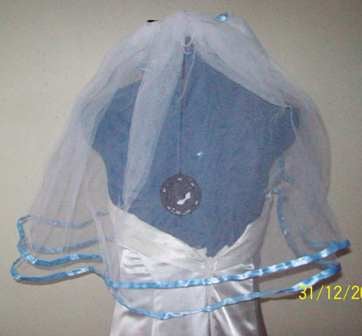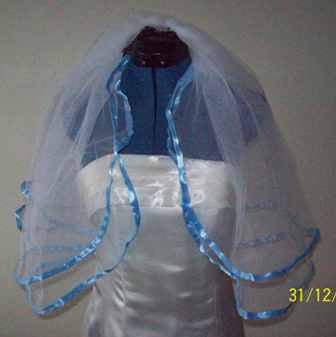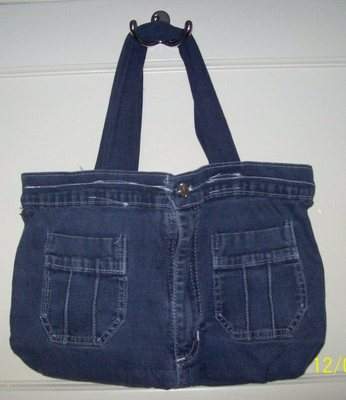 Veil made from netting with a blue satin trim around the edge Bag made from an old pair of jeans.